Park Avenue Physical Therapy near East Northport, NY has been serving the community for over 20 years. Owned and operated by Dr. William VanVynck, Park Avenue Physical Therapy is an outpatient clinic that prides itself on personal care. Our goal is to provide each patient with personal one on one care making sure our patients get back to what they love to do, whether that is athletics or being pain free in their daily activities.
At Park Avenue Physical Therapy, our staff of licensed physical therapists and athletic trainers are educated and experienced with the newest therapeutic techniques to help patients reach their goals and return to what they enjoy doing most.
With years of medical knowledge and clinical experience, our physical therapists have an exercised based approach to helping our patients recover from any injury or ailment. We create comprehensive, individualized rehabilitation programs for each patient at our facility. Our treating physical therapists continue their education so they may provide the latest techniques to our patients with the best treatment possible.
Dr. William J. VanVynck, Owner/Physical Therapist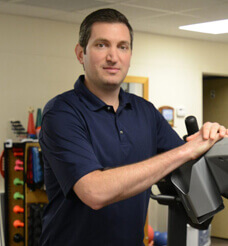 Dr. William VanVynck has been practicing as a physical therapist and athletic trainer on Long Island for the over 13 years. After obtaining an athletic training degree from Sacred Heart University in 2003, he pursued his desire to become a physical therapist and continued his education at Sacred Heart, receiving in Master's Degree in 2006. Recognizing the importance of higher education and professional recognition, William furthered his education, and obtained his Doctorate of Physical Therapy from the College of Saint Scholastica. William has dedicated his career to focusing on sports injury and orthopedic rehabilitation, having experience working with patients of all levels. He was the the Associate Team Physical Therapist for Farmingdale State College and LIU Post from 2014-2016 and served as the head athletic trainer for the Plainedge School District for over ten years.
Recent Blog Posts From Our Doctors of Physical Therapy near East Northport, NY
Minimizing Injury Time With Sports Rehab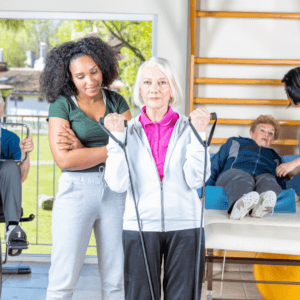 Sports Rehabilitation is a type of therapy that centers itself on the improvement of patients' movement patterns for their sport, preventing potential injuries, and treating injuries that may have occurred from a sport. While many sports therapy sessions are based on healing from an injury, more and more research is done that shows using sports therapy to prevent an injury or improve your ability in your sports is as efficacious and helpful. To see how Physical Therapy near East Northport, NY can help you and minimize your injury time, reach out to us at Park Avenue Physical Therapy, and see how we can help!
How Can Sports Therapy Be Used To Treat Injury?
Sports therapy is usually used as a therapy, usually through physical therapy and other physical medicines, to heal and treat injuries sustained from a sport or physical activity. However, many people take advantage of what sports therapy has to offer and use it as a preventative measure for future injuries, while also building strength, endurance and improving their performance. To see how else Physical Therapy near East Northport, NY can help you, contact us at Park Avenue Physical Therapy and see what we have to offer! The main methods sports therapists use include:
Physical therapy

: your therapist will examine your body, either to diagnose any injury and what they stem from, to find potential weak points in your movement patterns and body mechanisms, and see what they can work on and improve. 

Focused Exercise Programs

: after diagnosing any physical problems or weaknesses your body may suffer from, your sports therapist will design a focused exercise program specifically to tackle the unique issues your body is facing. This program will help strengthen any weakness in your muscles and body, help treat and train injured areas, and improve overall function.

Aftercare and preventative measures

: your sports rehabilitation therapist will also work on preventative measures to either prevent a future injury or prevent reinjury from happening if possible. 
Physical Therapy near East Northport, NY
These are some of the core principles of sports rehabilitation. While these are some of the main draws of sports therapy, there are many other benefits that this practice carries. To find out, contact us at Park Avenue Physical Therapy for Physical Therapy near East Northport, NY, and see what we can do for you!
How Can Physical Therapy Help You?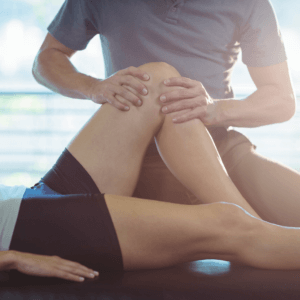 For many years, physical therapy has been helping people improve their health and well being. There are many benefits to physical therapy that include pain management, recovery, avoiding surgery, balance prevention, and many more. At Park Ave Physical Therapy, we have an experienced team of Physical Therapy near East Northport, NY that is dedicated to getting all patients back on their feet to their normal activities. 
How Can Physical Therapy Help You?
Choosing to see a physical therapist after any kind of injury or pain is a great decision. There are many benefits when it comes to getting physical therapy that can help you improve your well-being. Physical Therapy near East Northport, NY can help you become stronger and help you move and feel better. Physical therapy is for people of any age and any kind of injury. A physical therapist will assist you through several different exercises and stretching programs that will help you improve your current or past injuries. If someone has just had a knee replacement, the therapist will make sure that you start moving and bending your knee as soon as you can. The benefit of this is that it will prevent the replacement from healing incorrectly.
What to Expect On My First Visit
After a physical therapist evaluates your injury or condition, they will create an exercise program that is best suited for you. At first, the program will have a couple of exercises and stretching routines, but as time goes on and the more strength you develop, the therapist will be able to add more exercises. To start and end the session, the therapist might want to put heat or ice on the place where you have pain. The ice will help with reducing the inflammation and the heat will help loosen up the muscles. Due to your injury, the therapist will know which one is best. 
Contact Park Ave Physical Therapy near East Northport, NY
No one should have to be in constant pain and we want to help with that. At Park Ave Physical Therapy, our goal is to relieve you of any pain that you might be experiencing. If you are looking for Physical Therapy near East Northport, NY, we are the place to go. Do not let your pain hold you back another day. Please visit our website to book an appointment today.